Visit The Mercantile
OPEN EVERYDAY
The Mercantile has two Downtown locations to serve our customers. Both on White Street, these historical buildings are only one block away from one another.
The Mercantile seeks to bring life to our Downtown area and the countless local businesses that call it home. Support local and follow along with our favorite things to do in Rock Hill.
Some of our favorite events are our Makers Markets, Festivals and more.
The Mercantile is the host of four murals in Downtown Rock Hill, including works by world-renowned artist, Shepard Fairey. Come visit all of them!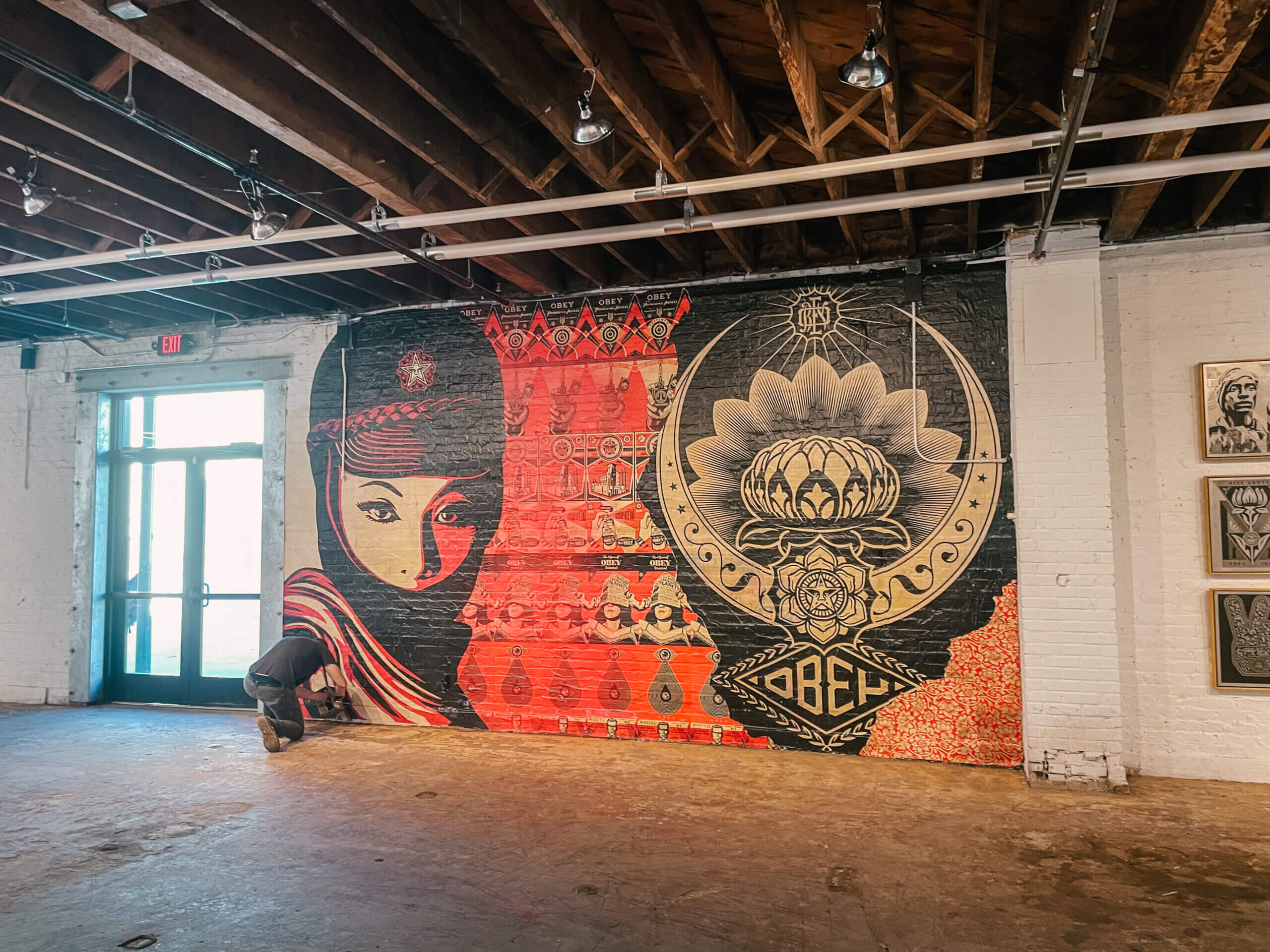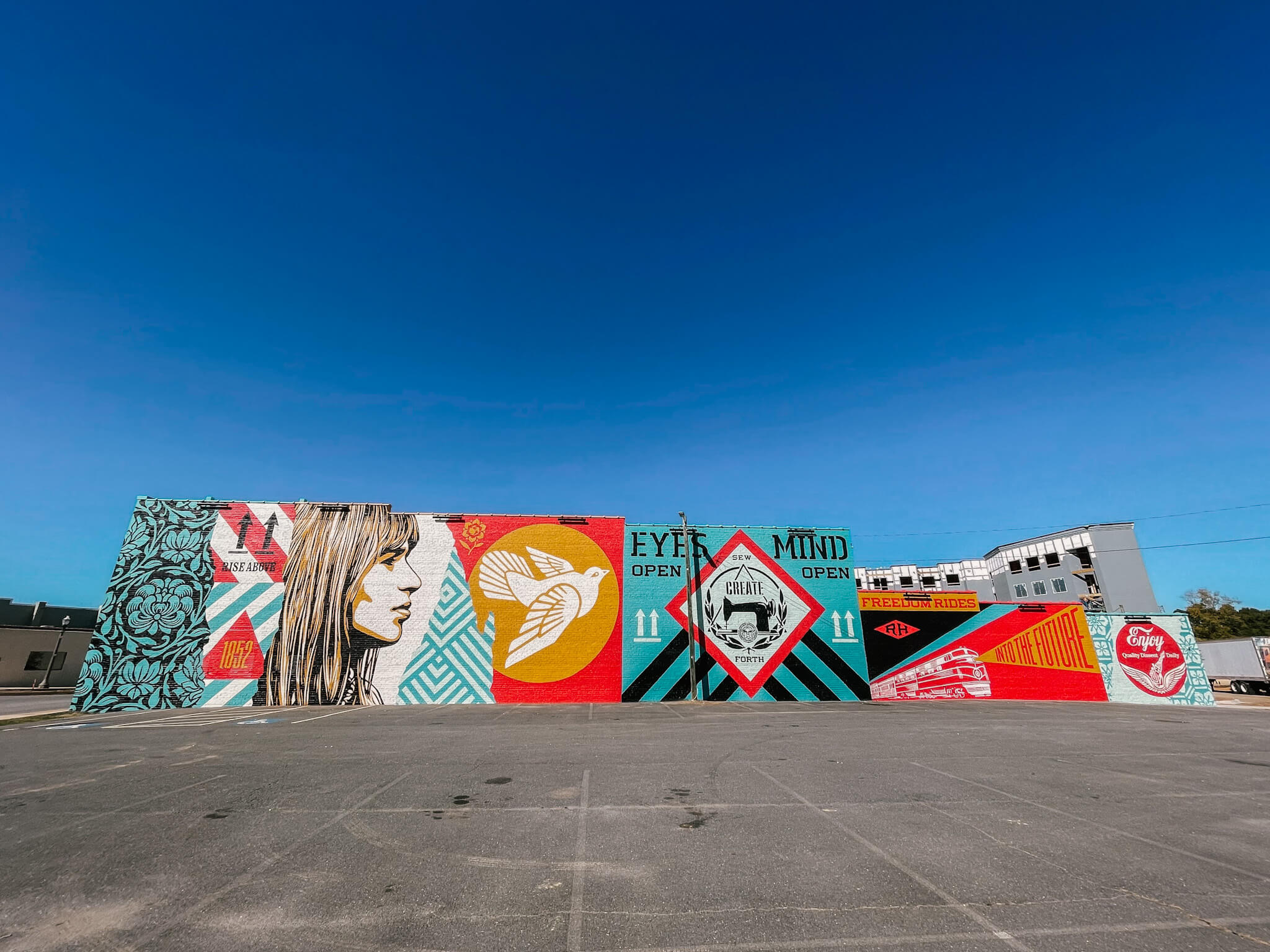 Parking at The Mercantile
130 W WHITE STREET: Parking will be located in front of the building as well as to the side.
153 E WHITE STREET: Parking is located at the rear of the building.
The City of Rock Hill has a free, fixed-route bus system that runs Monday-Saturday: 7 AM-7 PM
It's free to ride, has four, fixed routes traveling along key corridors. Buses outfitted with free-wi, mobile charging ports, and infotainment screens. Buses are ADA compliant, with features such as wheelchair ramps, automatic voice annunciation system, destination and route signs, and priority seating with a wheelchair securement system.
Things to do in Rock Hill
Our city of Rock Hill, South Carolina has a rich and interesting history. Our hometown is full of Southern Hospitality, local shops & amazing restaurants. 
One of our most-asked questions from customers is what other places to visit while in Rock Hill. There is no shortage of things to see and do in the Good Town. Here are some of our favorite places to eat, drink, play & hang.