The Mercantile
modern GENERAL STORE
153 E WHITE ST ROCK HILL, SC
The Mercantile HQ is one of The Mercantile's two locations. Located in the historical Coca-Cola bottling building, this 10,000 sqft building is home to our plant bar, flower bar, clothing, specialty groceries, coffee, gifts and so much more. This modern general store has something for everyone.
SHOP HOURS
Monday-Thursday: 9am-8pm
Friday-Saturday: 9am-9pm
Sunday: 9am-6pm
The next time you're looking for a unique gift for someone in your life, drop by The Mercantile! This modern general store has something for everyone. Shop our selection of local goods and unique finds while drinking a coffee from The Jackass Café.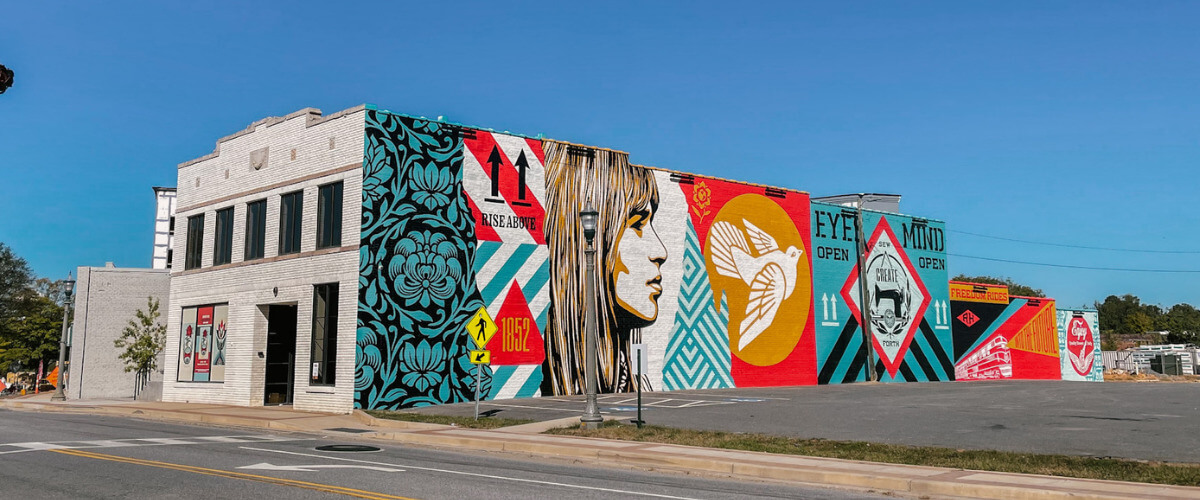 The next time you're looking for something fun to do with your friends or family, consider participating in one of The Mercantile's creative workshops! Whether you're planning a friendly get-together, a date night, or just want to try something new, a workshop is a great, relaxing way to try something fun and creative. And you just might learn something along the way!
The Mercantile is lucky to host two murals by world-renowned artist, Shepard Fairey. Painted during his visit to Rock Hill in October of 2021, both murals are located at 153 E White St.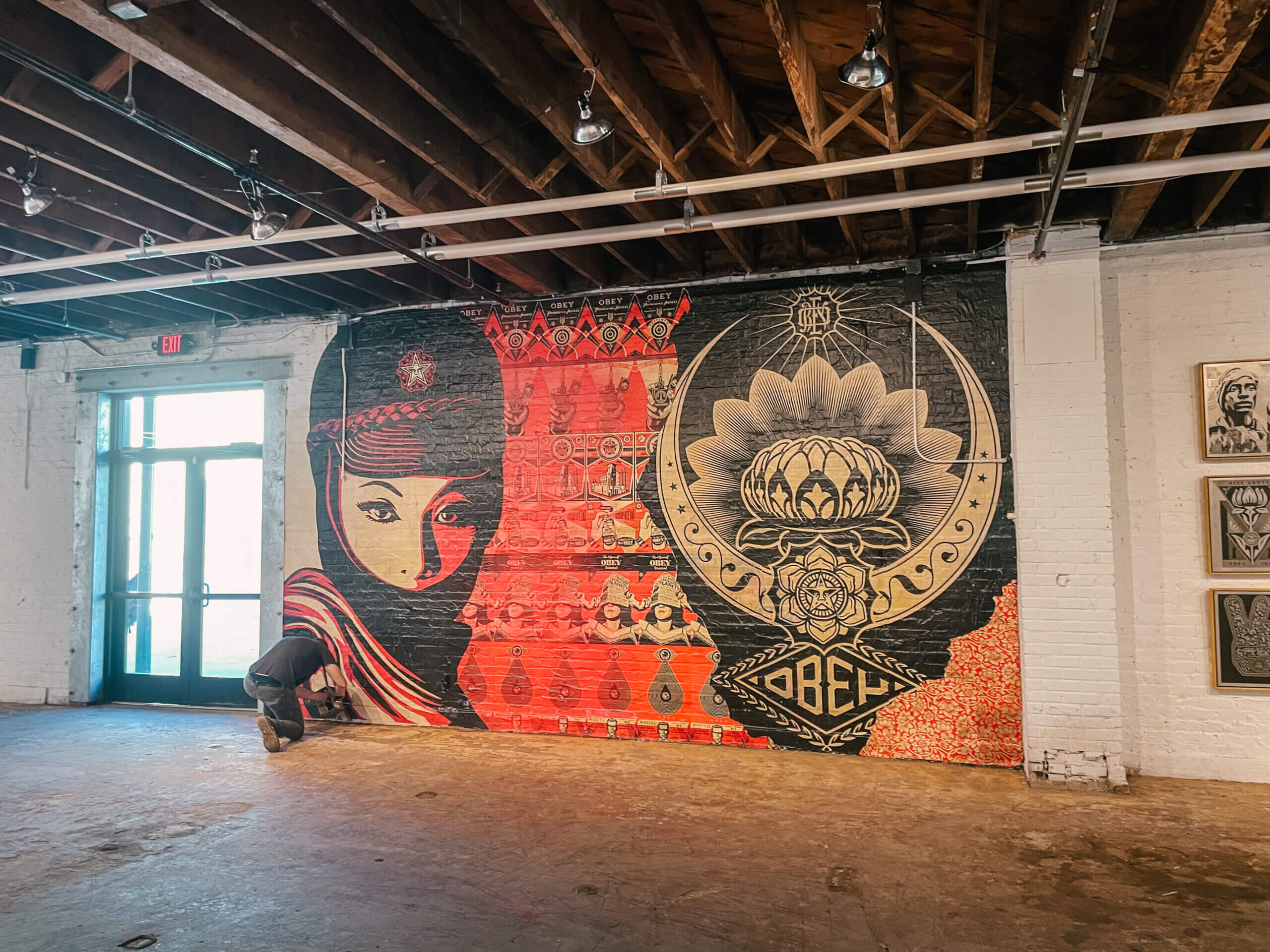 The Mercantile firmly believes in supporting the community we call home. Rock Hill, SC is an incredible town filled with amazing people. Our community is known for supporting its local businesses, to that end, The Mercantile will always do whatever it can to support our local community.
The Mercantile Home is the proud host of Rock Hill's first Community Fridge. Click below for more information on how to donate, use, or volunteer with our Community Fridge.