Shepard Fairey Murals
Rock Hill, SC
SHEPARD FAIREY AT THE MERCANTILE
Rock Hill is lucky to host two murals by world-renowned artist, Shepard Fairey. Painted during his visit to Rock Hill in October of 2021, both murals are located at 153 E White St.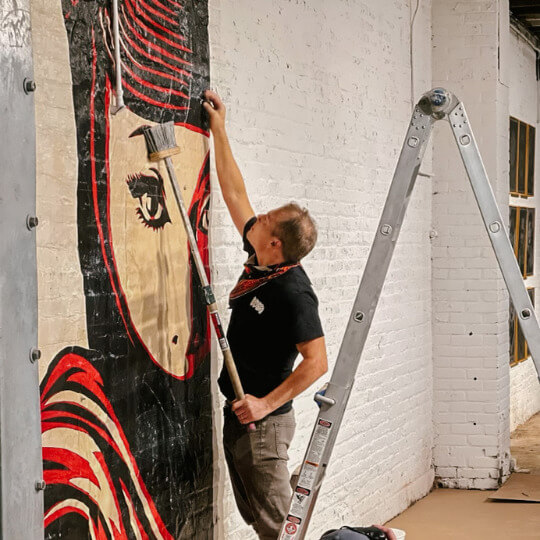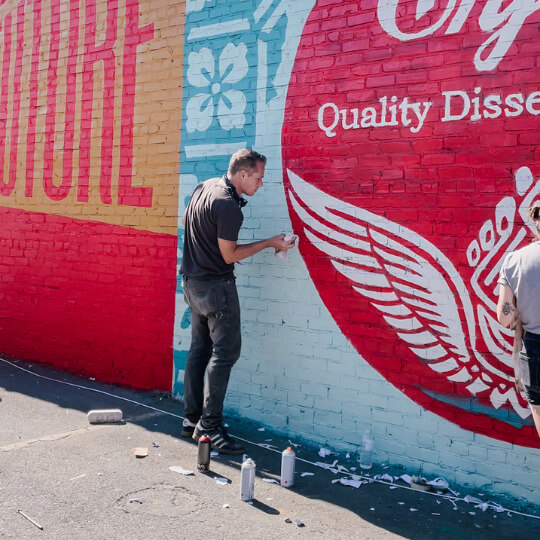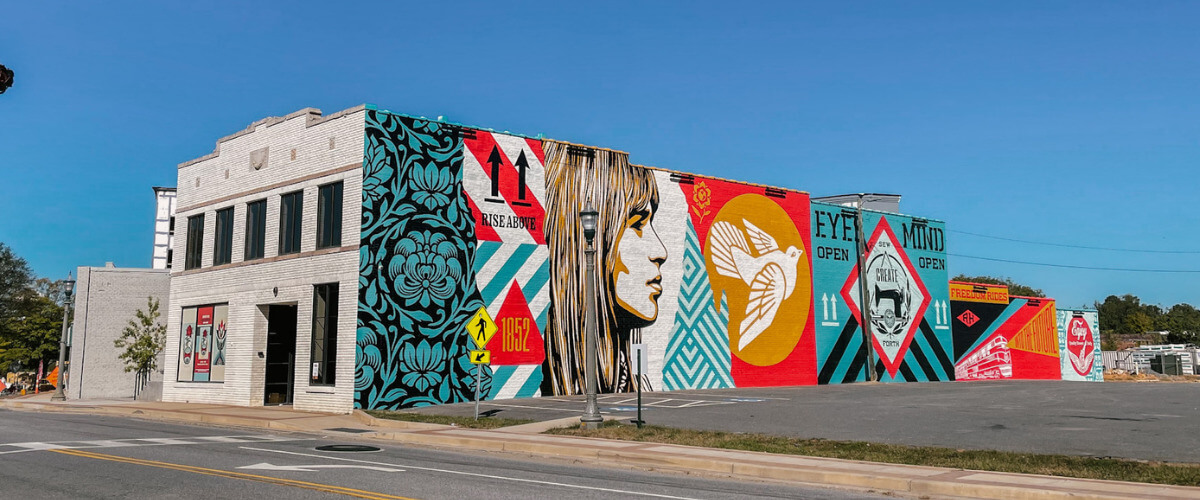 Both Shepard Fairey murals in Rock Hill, SC are located at The Mercantile, 153 E White St.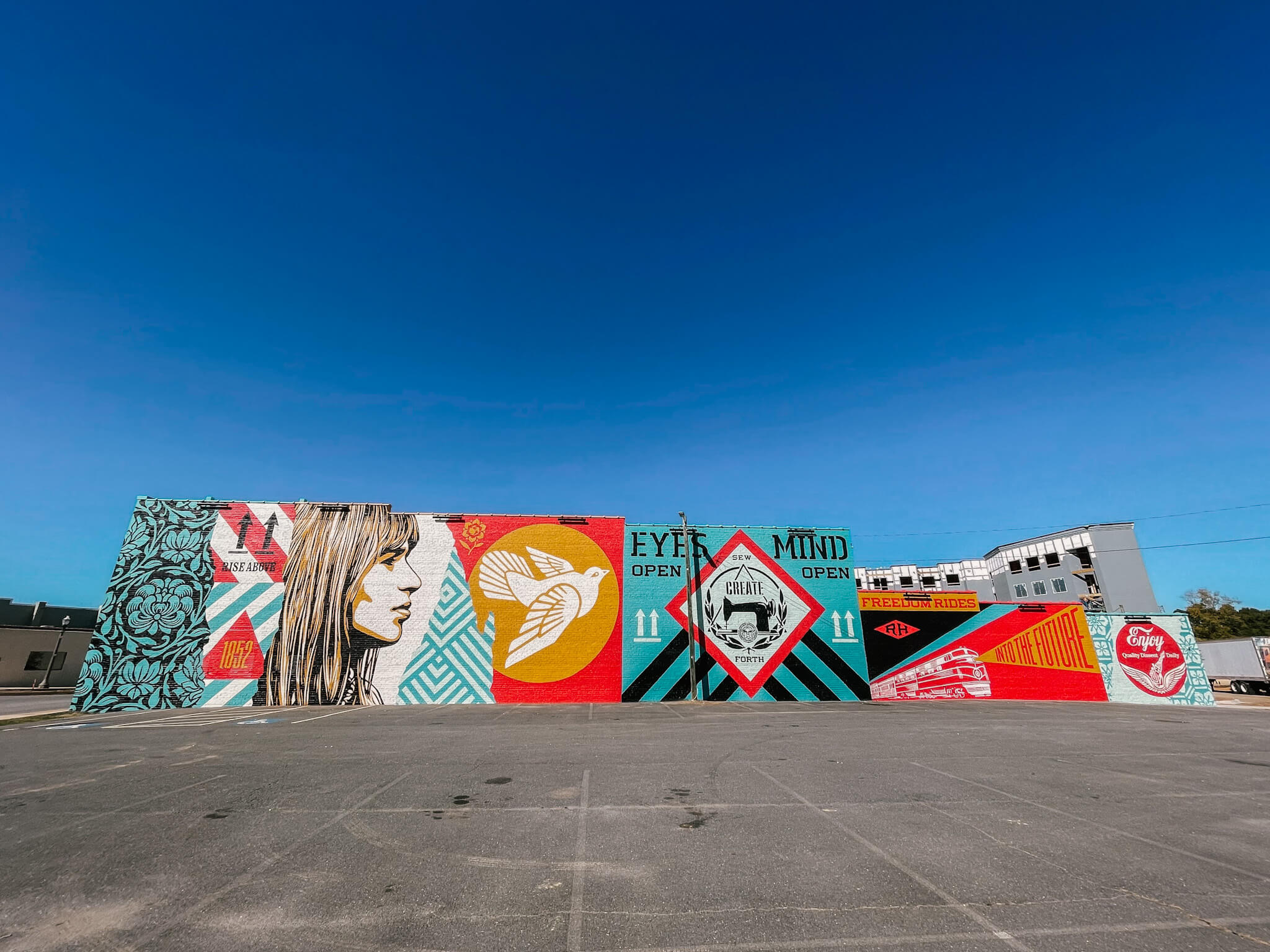 OUTDOOR MURAL
Shepard Fairey makes multiple Rock Hill allusions in his mural located at 153 E White St. He included the date of Rock Hill's founding, 1853. Additionally, he draws attention to the textile industry with the image of a sewing machine stating "CREATE" and "SEW FORTH." He also includes a train with the writing, "FREEDOM RIDES. INTO THE FUTURE" to pay homage to the lucrative railroad industry that inevitably created Rock Hill. His final historical reference is to the building's history as the former Coca-Cola Bottling shop. Fairey also includes reference to his popular piece, "Fragile Peace."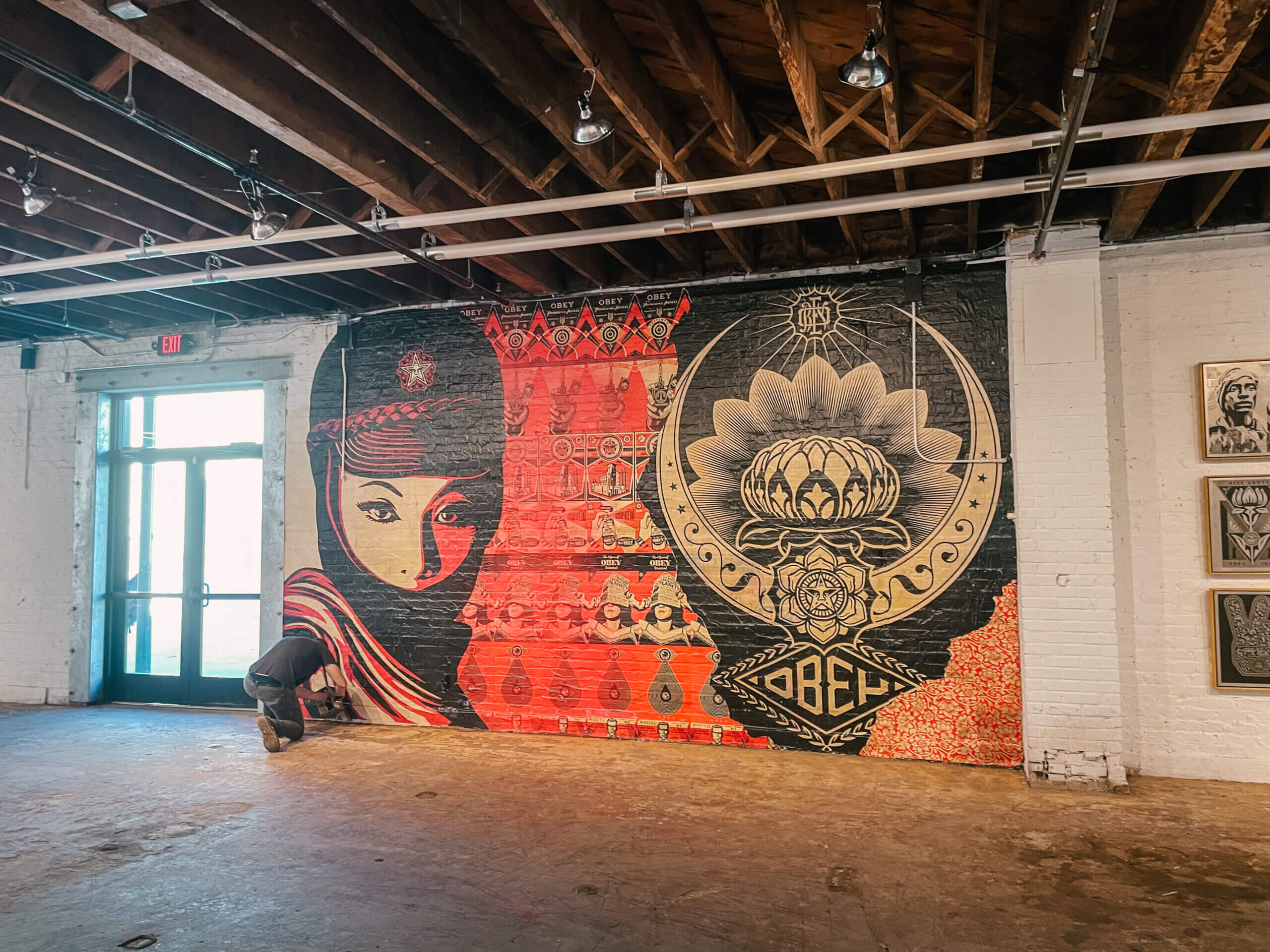 INDOOR MURAL
Located inside The Mercantile at 153 E White Street is another Shepard Fairey mural. This mural includes a collage technique of multiple varying pieces by Shepard Fairey. Including the famous pieces "Earth Crisis" and "Mujer Fatale."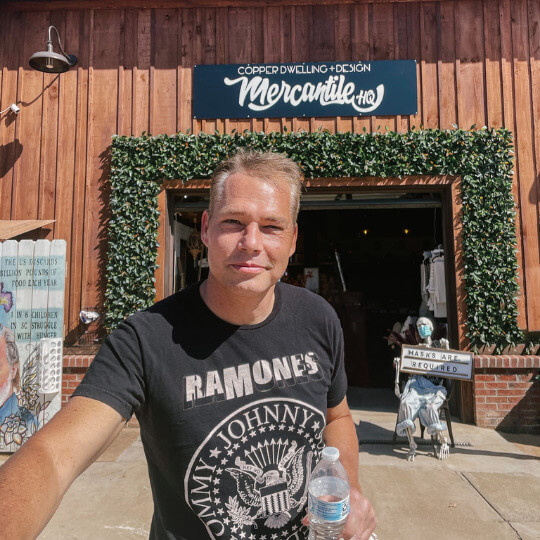 Shepard Fairey is an influential street artist, muralist and graphic designer. Since he made his presence in the art scenes in the 1990s, Fairey artwork has made its way into national and international view. The most recognizable of Fairey art would be his Barack Obama "Hope" Poster and the women's march poster. Shepard Fairey is also well known for his clothing brand "OBEY". 
Both Fairey's parents grew up in Rock Hill, SC. As well as having multiple other family ties to the town. This connection has caused him to focus on art that benefits and preserves Rock Hill. 
In October 2021, Shepard Fairey installed two murals in downtown Rock Hill at The Mercantile on 153 E. White Street.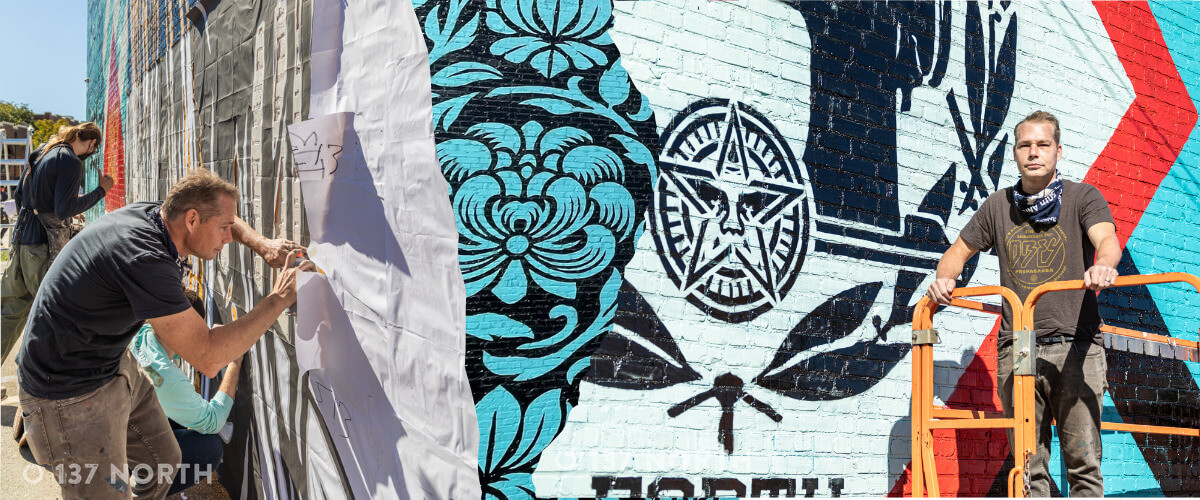 The Mural Mile is an initiative that engages the Rock Hill community and local artists in the design and installation of 8-10 murals on various buildings throughout Rock Hill's downtown and textile corridor within a one-mile radius.
Thank you to the following sponsors for bringing Shepard Fairey to Rock Hill, South Carolina.