The Mural Mile is an initiative that engages the Rock Hill community and local artists in the design and installation of 8-10 murals on various buildings throughout Rock Hill's downtown and textile corridor within a one-mile radius.
The Mercantile is home to four murals in Rock Hill, South Carolina. Three of our murals are part of the Mural Mile initiative by Only in Old Town Rock Hill. Learn more about the murals at The Mercantile.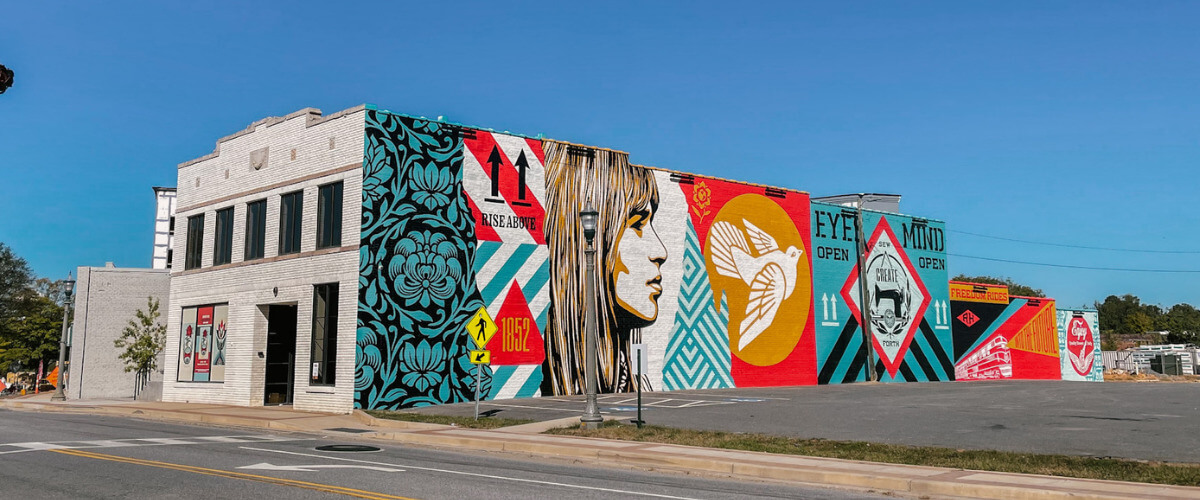 Rock Hill is lucky to host two murals by world-renowned artist, Shepard Fairey. Painted during his visit to Rock Hill in October of 2021, both murals are located at 153 E White St.
CREATE A MURAL IN DOWNTOWN!
Interested in contributing to Only in Old Town's Mural Mile initiative? Take a look through the Mural Mile How-To Guide for more information, then apply for a chance to bring your art to Downtown Rock Hill.