Local Art at The Mercantile
During the month of June, we hosted our Oliver Family Floral in our Merc Home Gallery.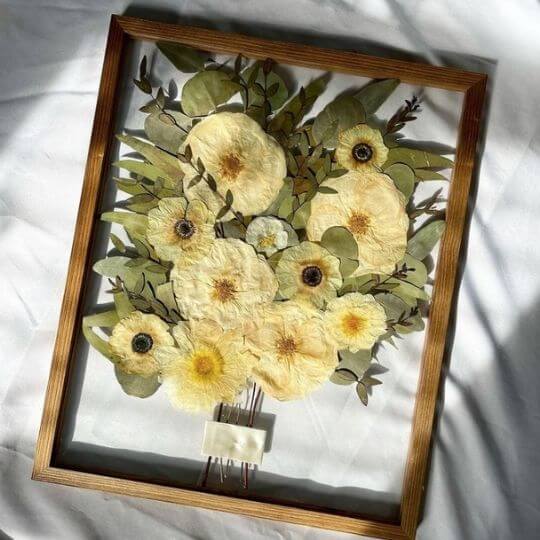 About the Artist
Oliver Family Floral is a local, family-owned business that specializes in the preservation and pressing of flowers for all occasions, including wedding bouquets and memorial flowers. Ben and Paige absolutely love being able to allow people to keep their special flowers forever pressed in frames or pieces of jewelry. With their own handmade presses, they individually press the florals from 6-8 weeks, and then create unique pieces that they hope their clients will treasure forever. Our world has been created with such intention and detail, and the Oliver Family finds such joy in preserving the beautiful color & vibrancy of nature. 
Learn more about our Rotating Gallery
The Mercantile loves hosting local art in both our stores. We frequently feature the beautiful creativity that lives in our community. Stop by The Mercantile to see our rotating gallery, local art, and learn more about the artists we showcase in the store.